Roller conveyor tunnel pass through type Shot Blasting Machine for Ms Channel Frame Structure Steel cleaning
Machine Introduction:
H beam structural steel cleaning roller conveyor type shot blast machines are designed as an optimal processing solution for steel plate/sheet metal, steel profile/beam/sections(H-beam, I beam, C-beam), steel pipes/tubes and steel structural framing, deformed steel bar etc, with residue from the shot's abrasive action handled via a blowing and brushing system that ensures every last trace is removed.
With advice from our designers, you can decide to add a roller conveyor shot blasting system to your automatic treatment lines, including preheating, painting/coating and feed and transfer equipment.
In addition to the standard version of the roller conveyor blast machine, Qingdao ANTAI has produced the non-standard model, designed specifically for the customers' workpiece details.
Scope of shot blasting
Descaling
Removal of oxide and welding rest
Preparation of the surface to the following treatment of painting, plasticization, enameling, metallization treatments, etc.
Preparation of the surface to the following machining
Continuous Roller Conveyor Type Shot Blasting Cleaning Machine for channel angle H beam profile steel:
Shot blasting machine for h beam is designed and produced by adopting the advantages of similar products from both within the country and abroad. The rusting cleaning part (shot blasting) adopts high-efficient blast wheel and full shutter type shot sand separator. The sweeping machine adopts specially made high-strength nylon rolling brush and high-pressure ventilator. The preheating and drying part of shot blasting machine may adopt various heating methods. The paint spraying part adopts high-pressure airless spraying method. The complete set of equipment is controlled by PLC, and is the large-size complete equipment of international advanced.

QH69 shot blasting machine is mainly used for surface treatment (namely preheating, rust removal, paint spraying and drying) of steel plate and various structural sections, as well as for cleaning and strengthening of metal structural parts.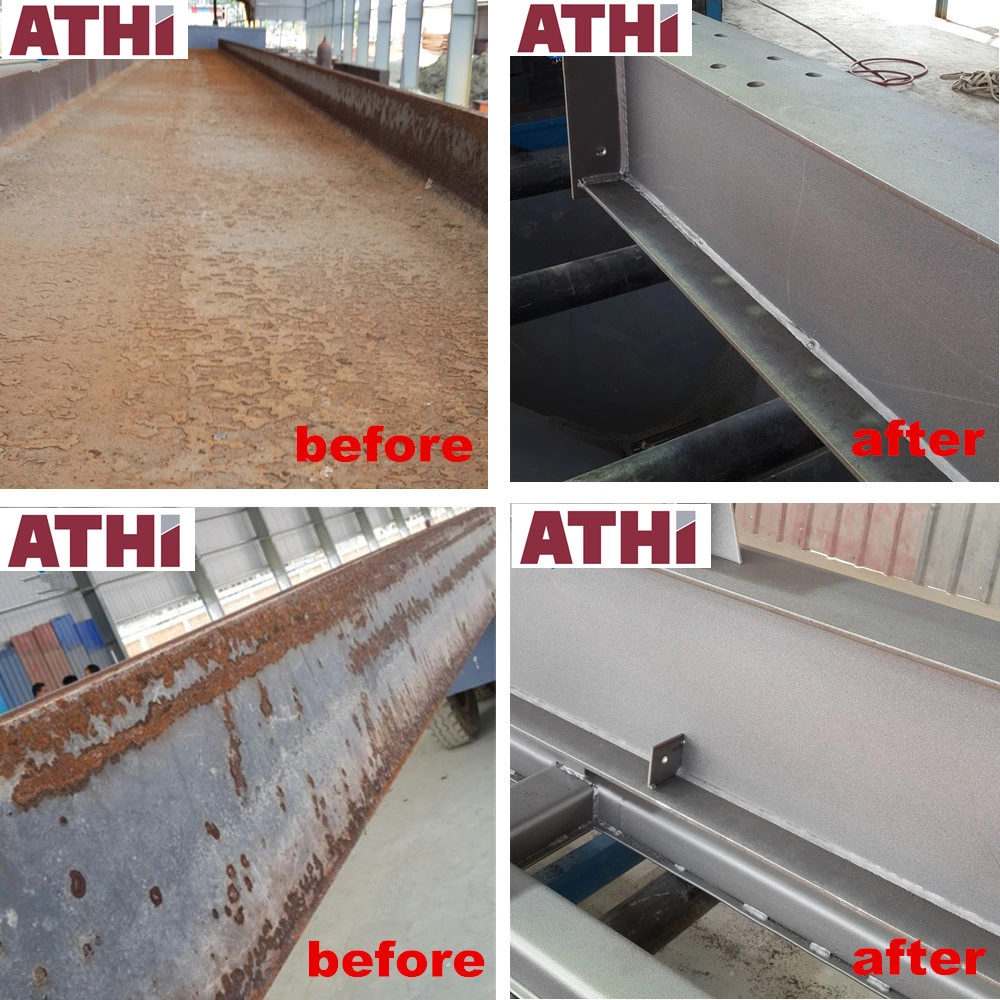 Technical Parameter
Technical parameter of pass-through type shot blasting machine Q69
No.
Model
Item
Q698
Q6912
Q6915
Q6920
Q6925
Q6930
Q6940
1
Width of workpiece
mm
800
1200
1500
2000
2500
3000
4000
2
Size of inlet opening
mm
800*
1600
1200*
400
1500*
400
2000*
400
2500*800
3000*800
4000*400
3
Length of workpiece
mm
1200-
12000
1200-
6000
1200-
12000
1200-
12000
3000-12000
2400-12000
4500-18000
4
Roller speed
m/min
0.5-4
0.5-4
0.5-5
0.5-4
0.5-4.5
0.5-4
2-8
5
Thickness of plate
mm
3-60
3-60
1.5-60
3-60
3-60
3-110
4.5-110
6
Abrasive flow rate
kg/min
8*120
4*250
4*250
6*250
6*250
6*360
8*360
7
Abrasive initial fill
kg
4000
4000
4000
4500
4500
8000
11000
8
Adjusting height of rolling brush
mm
400
200
350
450
600
850
900
9
Ventilation capacity
m3/h
22000
17560
19000
19550
27758
28050
38000
10
Total power of shot blast machine
(no dust collector)
kw
90
78.3
113.6
156.6
224.55
204.8
293.6
We can custom the machine acording to you parts details, please supply the following information
According to your requirements, the most suitable machines will be designed for your workpieces please indicate the folloing details.
1. What kind of workpiece will you clean?
2. The workpiece size, length, width and height of maximum workpiece?
3. How many workpiecs do you want to clean per day?
Based on this question, the detailed technical proposals will be sent to you for reference.
We have 1 set Q6916, opening size is 1600*600mm shot blasting machine in our factory, if you need, you can contact with me. It is very high quality and price is cheaper, you can check the following pictures.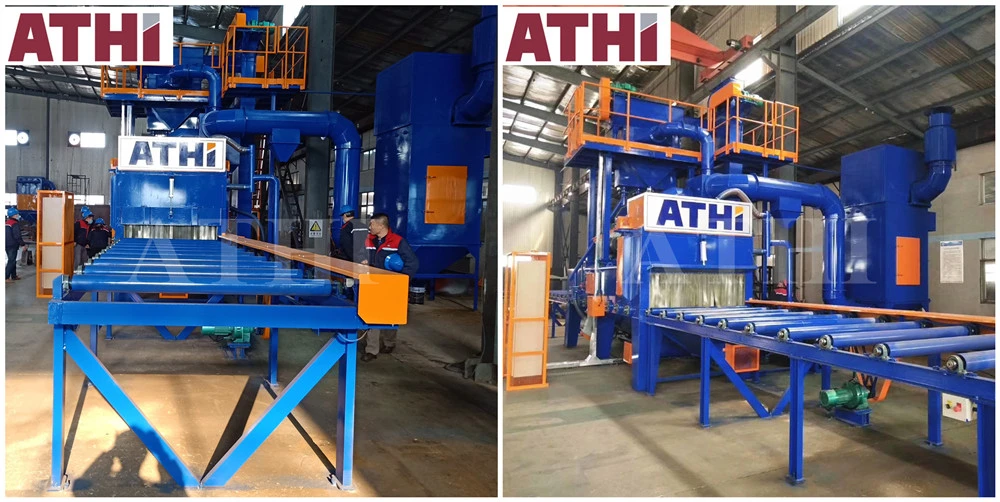 Shot blast cleaning machine for angle profile steel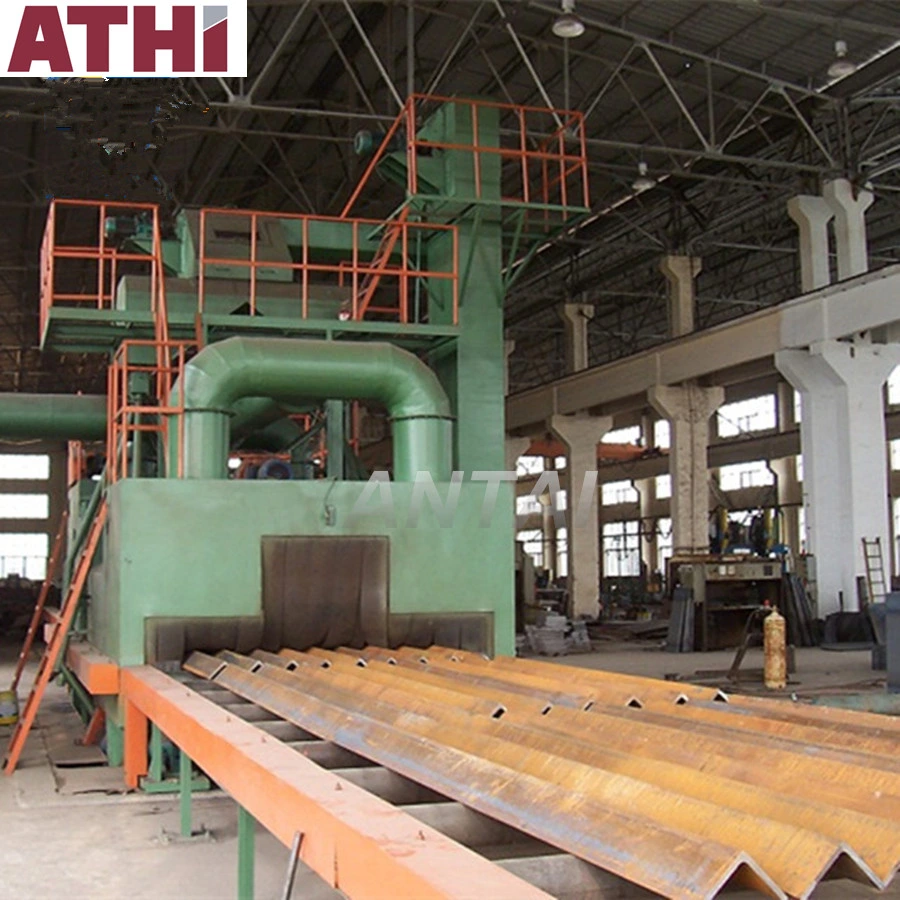 Shot blast cleaning machine for big heavy bigie parts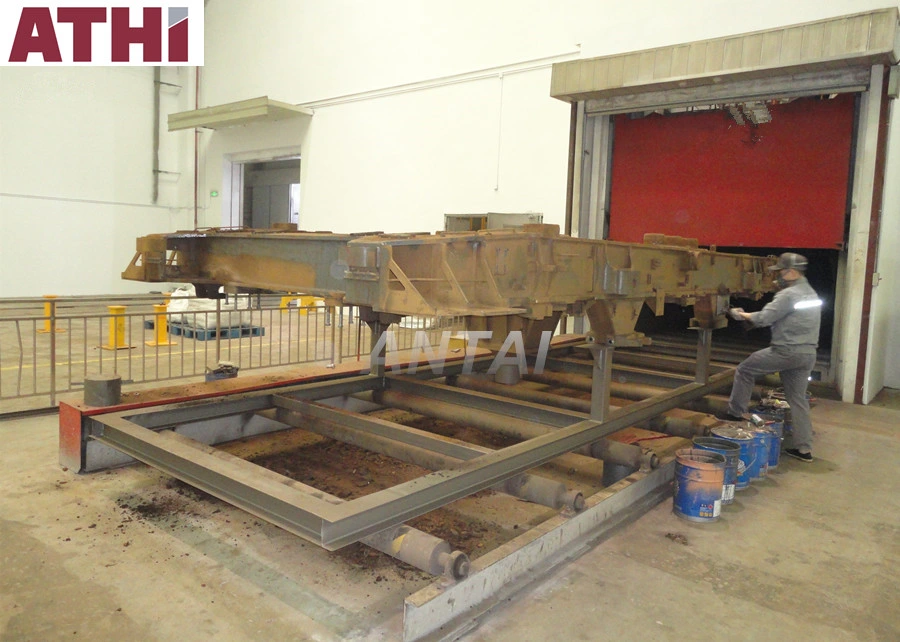 Shot blast cleaning machine for C beam Channel profile steel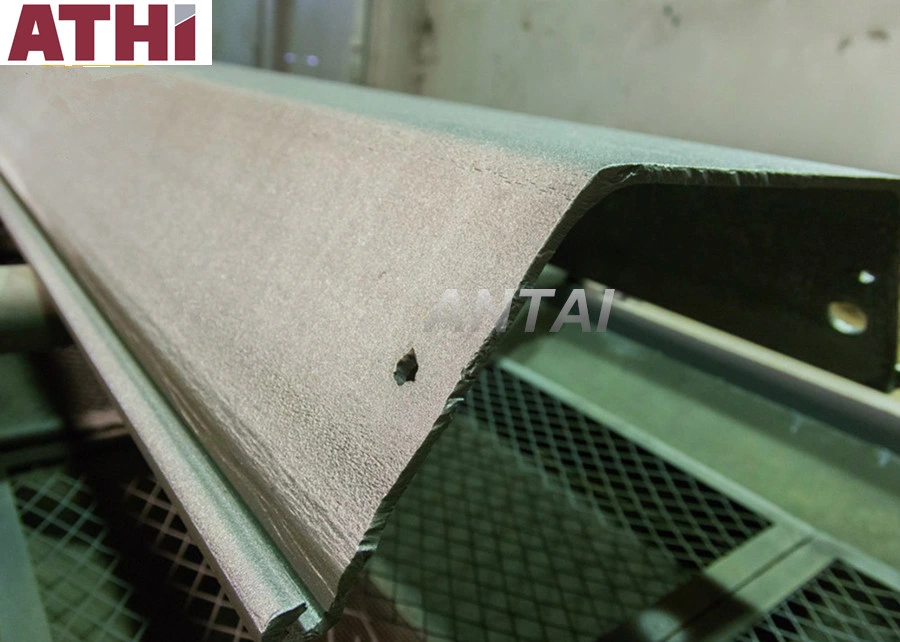 Shot blast cleaning machine for deformed steel bar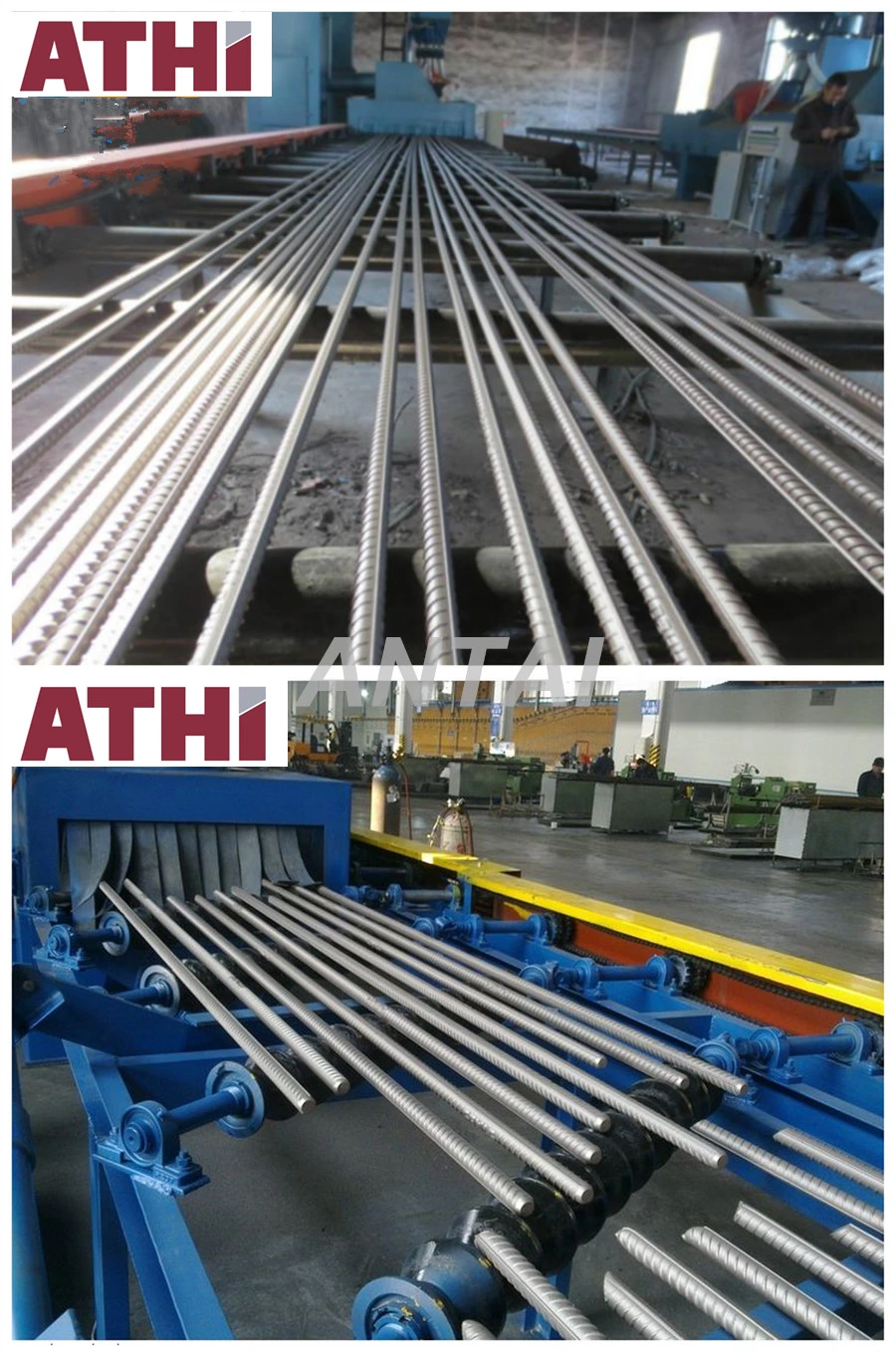 Shot blast cleaning machine for H beam steel, strutural steel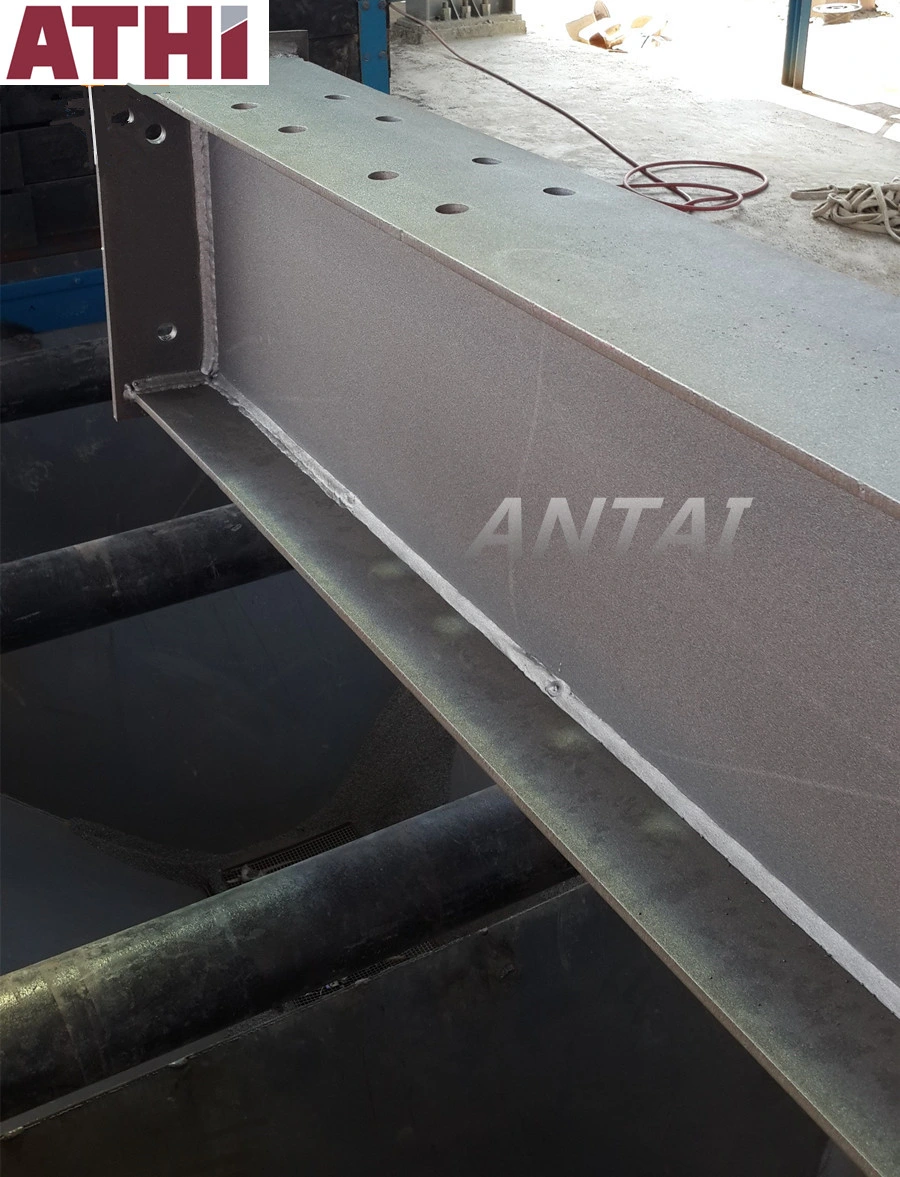 Shot blast cleaning machine for steel plate, steel sheets