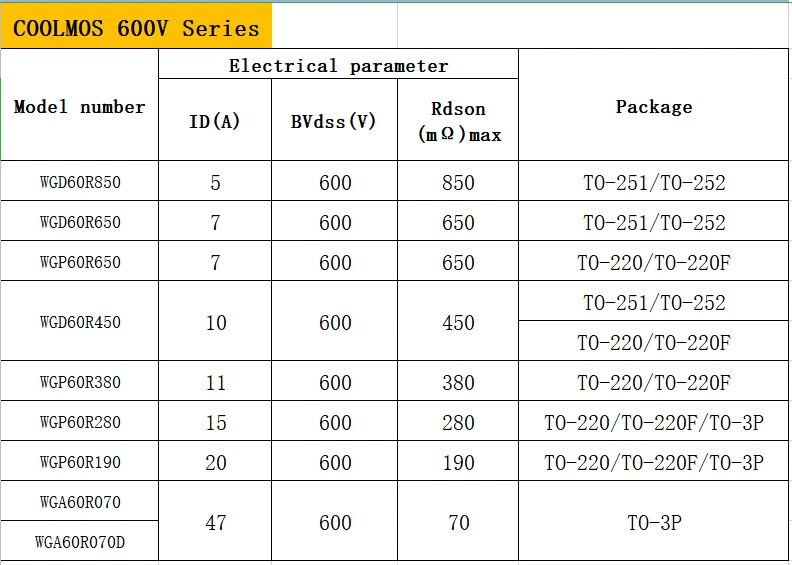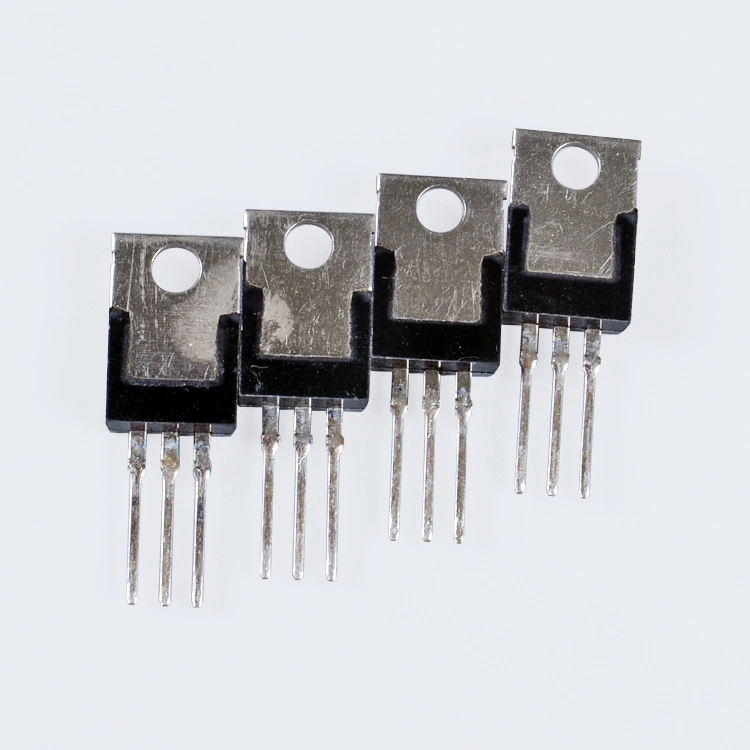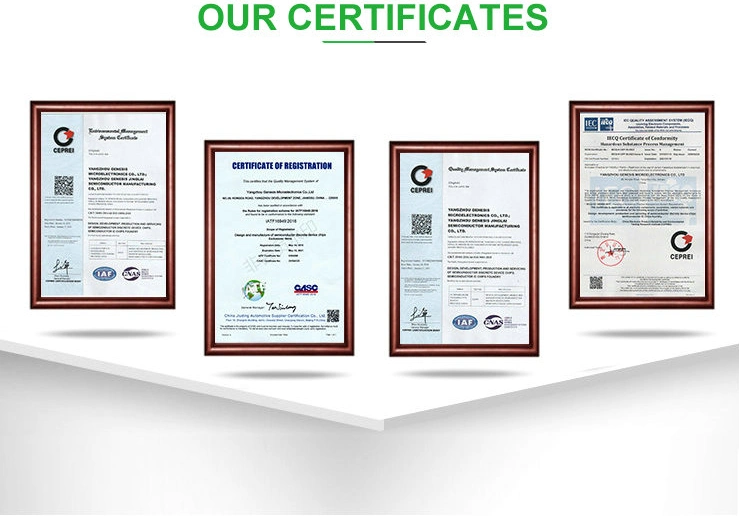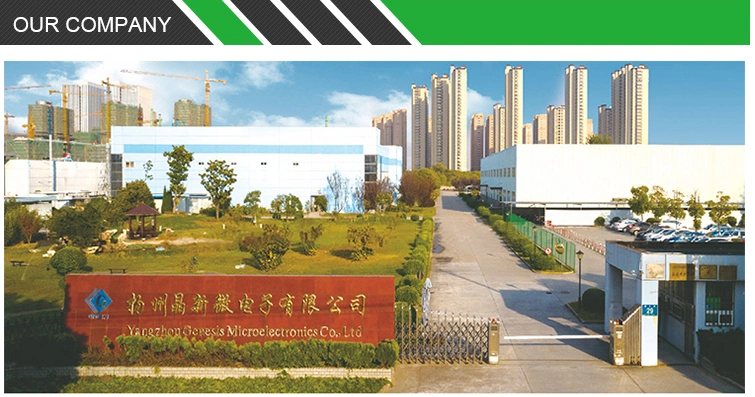 Yangzhou Genesis Microelectronics Co., Ltd., a sino-foreign joint venture, is a national high-tech enterprise which was founded in 1998 with the aggregate investment of 50,000,000 dollars and the registered capital of 29,630,000 dollars. Located at No. 29, Hongda Road, Yangzhou, Jiangsu, the company covers an area of 51,000 square meters and has more than 600 employees. Yangzhou Genesis Microelectronics Co., Ltd. has 3 production lines, including 4-inch, 5-inch and 6-inch lines.
Yangzhou Genesis Microelectronics Co., Ltd. specializes in R&D, production and sale of the semiconductor chips and provides OEM service of bipolar integrated circuit chips. The main products of the company are Small-signal Transistor Chips, High-power Transistor Chips, Switching Transistor Chips, Digital Transistor Chips, Darlington Transistor Chips, Thyristor Chips, Switching Diode Chips, Schottky Diode Chips, Zener Diode Chips as well as Bipolar Integrated Circuit Chips and other chips. A skillful technical team enables the company to possess its own proprietary intellectual property rights, including 13 patents for invention and 22 patents for utility models. The company is certificated by ISO9001 Quality Control, ISO14001 Environment Management, QC080000 Hazardous Substance Process Management, IATF 16949 Automotive Quality Management, GB/T29490-2013 Intellectual Property Management and other systems. The chips that produced by Yangzhou Genesis Microelectronics Co., Ltd. not only are sold well in China but also find a good sale in the USA, Japan, Korea and other oversea markets.

Q1. How is your Quality control? products will be tested for Parameters and Appearance. At the same time ,we have detailed records for all this products. Once everything is ok, We will send the goods.
Q2. What's your delivery time and way? Except partial products,it usually takes about 3 days after receiving payment for the hot sales. We can ship the electronic components via UPS, DHL, FEDEX or any ways you preferred.
Q3. What's your MOQ? The MOQ is based on the minimum encapsulation package. If you need samples for testing, please feel free to contact us.
Q4. Payment term We can accept T/T in advance, Western Union, Money Gram, Paypal, etc. If you prefer other ways, please contact us. Q5.Feedback If you have any question just feel free to contact us, we would deal with every feedbacks quickly.