Prefabricated HouseDescription: Prefabricated house is made of light steel as steel structure and sandwich panels for wall and roof. The sandwich panels can be polystyrene, polyurethane, rock wool and fiber glass sandwich panels for insulation. The standard prefabricated house is made by 1.8m as one modular, and components connected by bolts. The house can be assembled and disassembled more than 6 times, and the service life is more than 20 years.
Characteristics:
1. Environment protective, no garbage caused
2. Doors, windows and interior partitions can be flexibly fixed
3. Beautiful appearance, different colors for the wall and roof.
4. Cost saving and transportation convenient
5. Anti-rust and normally more than 15 years using life
6. Safe and stable, can stand 8 grade earthquake.

Technical Parameter of standard prefabricated house:
Wind resistance: Grade 11(wind speed≤ 111.5km/h)
Earthquake resistance: Grade 7
Live load capacity of roofing: 0.5kn/m2
External and internal wall heat transmission coefficient: 0.35Kcal/m2
The Second Floor Load Capacity: 150 kg/m2
Live load of corridor is 2.0kn/ m2
We can design and produce the house according to customer's request.
Certifications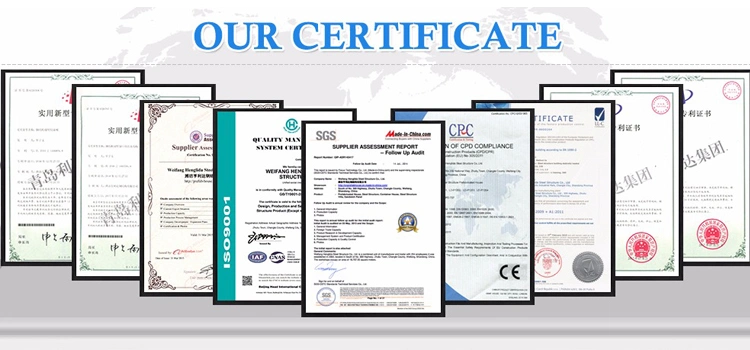 Company Information



Our Weifang Henglida Steel Structure Co.,Ltd.( Lida Group) is one of the largest manufacturers of the
prefabricated house, Flat Pack container house, LGS steel villas, and steel structure warehouse
in China. We have been doing well in this field for more than 21 years, and we have exported our products to more than 90 countries as well as our domestic market with ISO9001, CE and SGS approval.
Best regards
Steven Chen
---------------------------------------------------------
Weifang Henglida Steel Structure Co., Ltd.
Add: Room1102, Unit B, Zhonghui Commercial Building, Qingdao, 266000, China