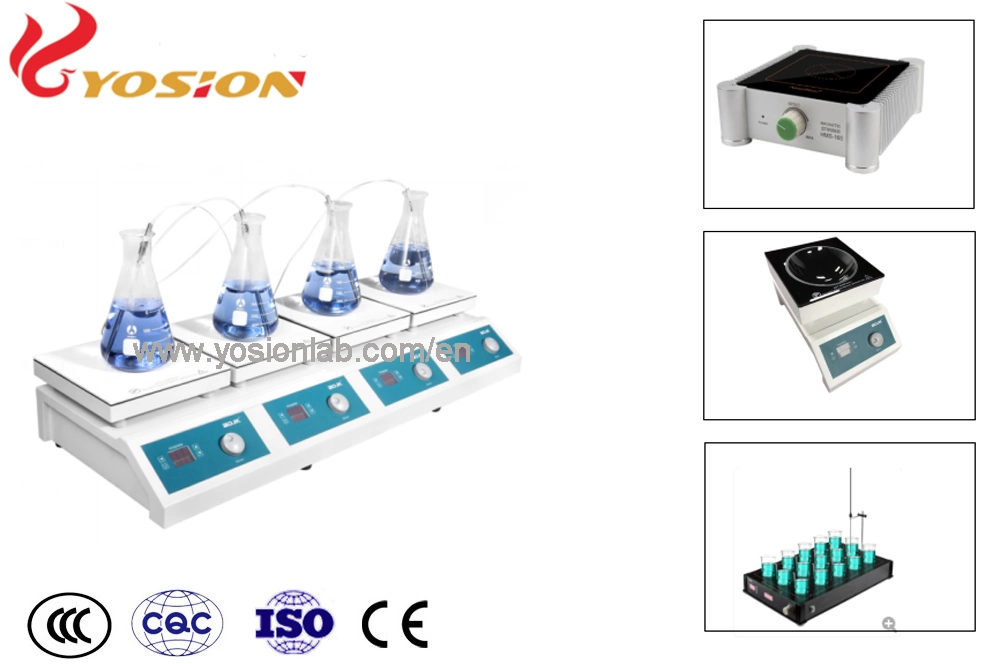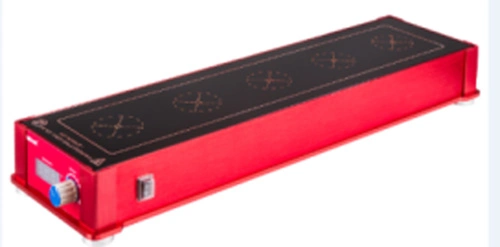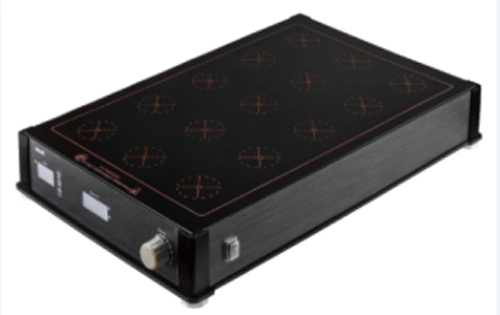 Magnetic stirrer is widely used in industrial, agricultural, chemical, pharmaceutical, biological and other experimental heating and stirring.
It is suitable for most containers: glass, ceramics, metalware, etc.

5 channel, 10 channel, 15 channel classic magnetic stirrer
Product Advantage
:

★ driven by world-class thermal energy technology of nanoheat, no mechanical heating components, dry burning, no electromagnetic interference and harm.

★ the ultra fast heating technology can increase the temperature at 5 ° C per second, the surface temperature of the plate is even, and the temperature difference is 1-3 ° C. The liquid temperature difference can be accurate to 0.1 ~ - 0.5 ºC, and it only takes 8 minutes for the temperature to rise to 450 ºC.

★ LED display, can set the specified temperature, built-in temperature probe and external temperature probe, can switch freely.

★ over temperature alarm function, setting temperature timing function, more convenient experiment.

★ German Schott microcrystalline ceramic plate, acid and alkali resistant, corrosion resistant, easy to clean.

★ stable mixing performance, DC motor, low noise, long life, stable low speed, strong high speed.

★ avoid magnetic interference and harm: make it the best choice for medical treatment and laboratory use.
Features:
★ overtemperature protection function, overtemperature alarm function and timing function have obtained CE certification, which makes the experiment safer and more convenient!

★ board material: German Schott microcrystalline ceramics.

★ temperature control mode: LED digital display temperature free setting

★ temperature test: internal temperature control and external temperature control can be switched

★ temperature control accuracy: ± 0.5 ºC

★ temperature control range: room temperature -- 450 ºC

★ mixer drive: nd servo motor
★

1 ~ 500ml standard or non-standard containers of various shapes and sizes for heatingstirring;
★ speed control: speed digital display, stepless speed regulation

Specifications:
Model

Voltage

Power(W)

rotate

speed

(rpm)



Max. stirring capacity




(L)

Work Area

(mm)

Dimension(mm)

Weight(kg)

YXMS-165

110-230V

600

0-1250

5

200

×

200

200X 26 0 X 70

2.0

YXMS-901A

110-230V

800

0-2000

10

240×240

370×130×240

6.7

YXMS-901B

110-230V

600

0-1250

5

200

×

200

160 x 140 x 54

1.5

YXMS-901C

110-230V

600

0-1250

5

200

×

200

200 x 260 x 90

2.5

YXMS-901D(Single)

110-230V

600

0-2500

5

200×200

310×120×200

5

YXMS-901D(Double)

110-230V

1200

0-2500

10

200×200

×

2

310×120×

4

00

10

YXMS-901D(three-position)

110-230V

2400

0-2500

15

200×200

×

3

310×120×

6

00

15

YXMS-901D(four-position)

110-230V

3600

0-2500

20

200×200

×

4

310×120×

8

00

20

YXMS-901H

110-230V

600

0-2500

2

Board:

200×20

0,arc diameter:

153mm

,depth:

60mm

310×120×200

5

YXMS-05

110-230V

300

0-1100

2.5

1

40×

5

40

160×560×80

4.2

YXMS-10

110-230V

600

0-1100

5

2

40×

5

40

2

60×560×80

5.7

YXMS-15

110-230V

800

0-1100

7.5

3

40×

5

40

3

60×560×80

6.7

YXMS-05H(

Built-in agitator

)

110-230V

300

0-1100

2.5

1

40×

5

40

160×560×80

4.2

YXMS-10H(

Built-in agitator

)

110-230V

600

0-1100

5

2

40×

5

40

2

60×560×80

6.7

YXMS-15H(

Built-in agitator

)

110-230V

800

0-1100

7.5

3

40×

5

40

3

60×560×80

7.2